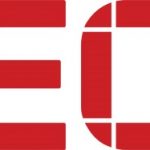 'THE INTERNET: CHALLENGES TO PEACE AND FREEDOM'
Barcelona, Spain – 19th to 21st May, 2016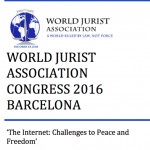 The newly timetable for the World Jurist Association is out!
'The Internet: Challenges to Peace and Freedom' Barcelona – 19th, 20th and 21st May, 2016
Download the Timetable here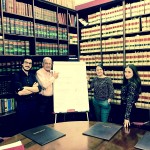 President of the WJA, Mr. Franklin Hoet Linares, promoting the upcoming Congress in Barcelona, Spain, together with the National President for Spain, Mr. Jacinto Soler and his son, Mr. Ramon Soler.
The seats for this upcoming event are almost filled up, book your registration Today!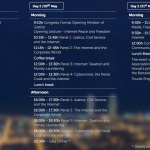 INTERNET: CHALLENGES TO PEACE AND FREEDOM
GENERAL GOAL OF THE CONGRESS:
At a time when the amount of technological research has overcome the limits of our imagination, it is necessary to define the state we find ourselves and our societies in, and look towards new advances appearing in the near...Read More »
---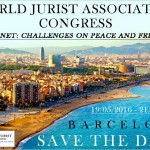 Join us on 19 May to 21 May, 2016, for the World Jurist Association Congress being hosted with the support of the city of Barcelona, Colegio de Abogados de Barcelona, Foundation Catalunya Societat Civil, Association for the Hispano-German Culture and Economics (HISPALEM) and the Young Spanish World Jurist Association.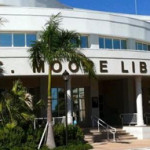 4th Annual Arbitration and Investment Summit
Caribbean, Latin America and Other Emerging Markets
Nassau, Bahamas, January 22-23, 2016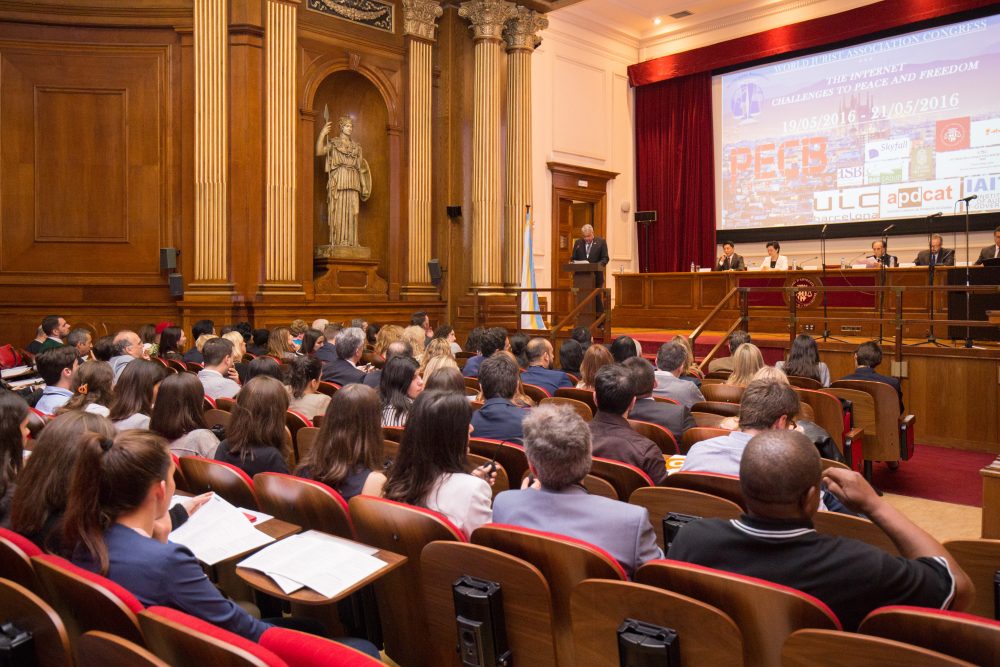 'THE INTERNET: CHALLENGES TO PEACE AND FREEDOM'
Barcelona, Spain – 19th to 21st May, 2016
[/vc_row]